20
Forensic Friday 20: Short break and small Roadblock
Welcome everyone to Forensic Friday 20! Happy Halloween and hope you have a very scary time this spooky season. Talking about scary. I am on a short break (*  ̄︿ ̄) and @Dil has hit a small roadblock (#°Д°) and will soon be on a break! But breaks are sometimes needed! Forensic Friday will still continue, and as always, development shall and will always continue! Anyways onto @Dil with updates prisoners!
Prisoners Contd. #
Back again with more news on prisoners and gangs. The good news is that all the logic for gangs is complete e.g. adding people to gangs, promoting and demoting prisoners, creating new gangs etc. Gangs have 4 tier hierarchies, ranging from leaders to just a casual member. We also have the ability to compare gangs alignments to each other to spark possible conflicts, as well has being able to gouge the general happiness of members of gang - which if too low could lead to riots. The less good news is that not as much progress as I would have liked has been put into using said logic. Technically the hard part should have been done, but a few issues deciding mechanics - like deciding the criteria for when a convict should make a gang - has created a tiny road block that we have to decide on. We need to strike a balance of realism without making it overly complicated and confusing, and hopefully we can figure out a way to do this during the coming weeks.
Being completely transparent, I (@Dill) don't expect much work to be done on the game in the next week due to personal circumstances of travelling home for a break, but I'll keep you updated on any developments. Thanks in advance for understanding! I'll pass it onto David, for news about research and such…
A Slow Week #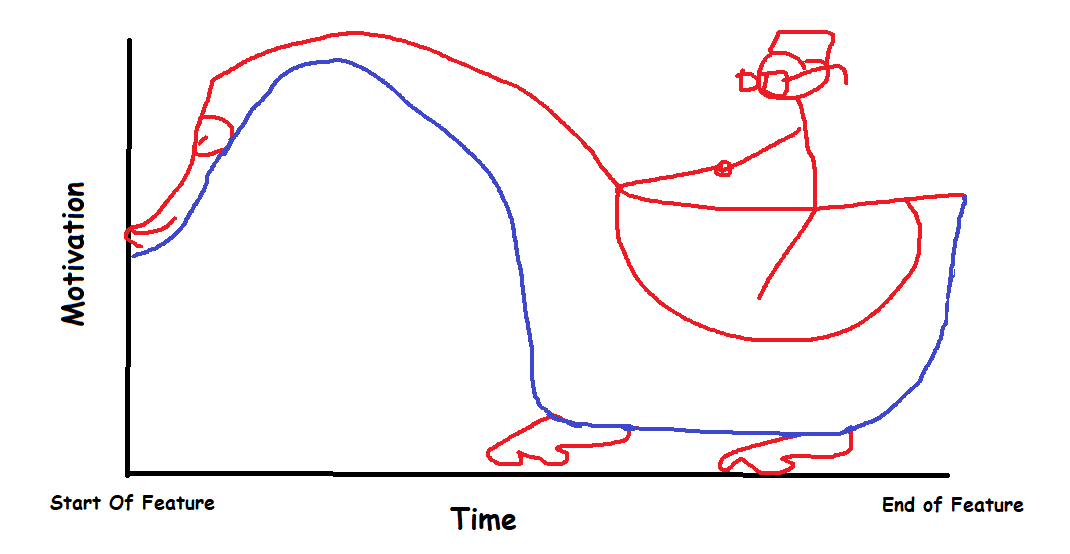 This image has been brewing for almost 2 weeks, but its finally here to explain the slowness of my dev branch! I've hit the lowest point in my motivation, which is right at the last leg of finishing scientists and research. This is probably more due to a lack of clear specification with the nitty gritty with some aspects, leading me to spend more time jumping back and forth between how things should work rather than implementing them! So I have taken a short break, for this week whilst I gather up the energy to push past and finish my things. I always have energy to work, but directing that work into what I want to do is a struggle. I usually end up hyperfocusing on other projects leaving the rest to suffer! Though a short break should burn up this energy I have in other areas and I can redirect it back to Containcorp. Next week Monday should be the end of the break and hopefully that week is the end of scientists. As for now, Dillan's branch is a lot more interesting, and will continue to be until I start working on the features post research and scientists!
Case Closed #
That's all for this week, a week of problems, hurdles and burnout, but the worse weeks are always followed by the best, or at the very least, a normal week. So a bad week + a break, well, I can only imagine how productive the week after that will be! Maybe beta release in 3 weeks (⊙(⊙⊙)_⊙)…. probably not, but I just bet Forensic Friday 22 will be an awesome one! But don't take my word for it, wait and see!
As always, case closed.
The Team,
Plasmarc Studios